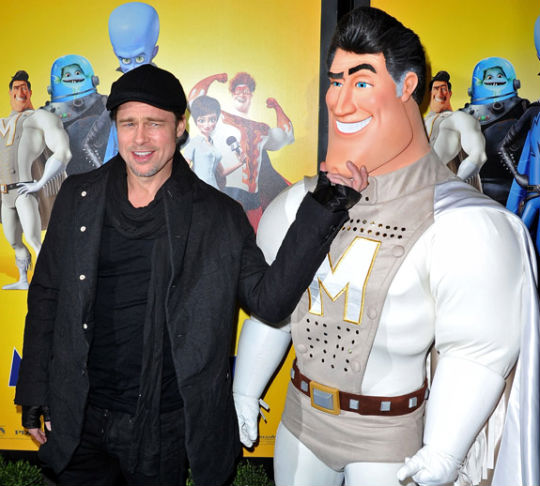 Brad Pitt wants to be a superhero to his kids, but not just any superhero-spiderman!
"Spider-Man is big in our family," Pitt revealed at the New York premiere of the animated superhero film Megamind on Wednesday. "The kids think he's the coolest. If there was one superhero they would want me to play, that would be the one. I'd score big with them."
Looks like Brad won't be scoring big with his kids this time around as he is playing the role of Metro Man in the animated film.  "Hopefully they will think Dad's really cool and better than Spider-Man," he says.
So why play the role of Metro Man? "For my kids. They liked the story, and I liked it."
Brad adds that he and Angelina Jolie are very picky when it comes to what roles they choose to play.
"Every role we choose now, we choose it for the kids," he says. "Will the kids like it? Will they like it when they are young adults? Or is this a good location for the family? That's it."