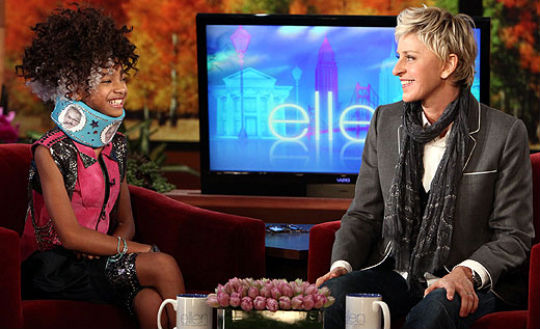 Updated:Click here to watch Willow's performance on Ellen
Willow Smith,10, received a very special present while on The Ellen Degeneres show on Tuesday(November 2nd)-a neck brace!
"Because you have such great style, I want to make sure if you do ever hurt your head you will be in style," Ellen said to the tween star.
"You can wear that on all your tours," Ellen added.
Source:Ellen