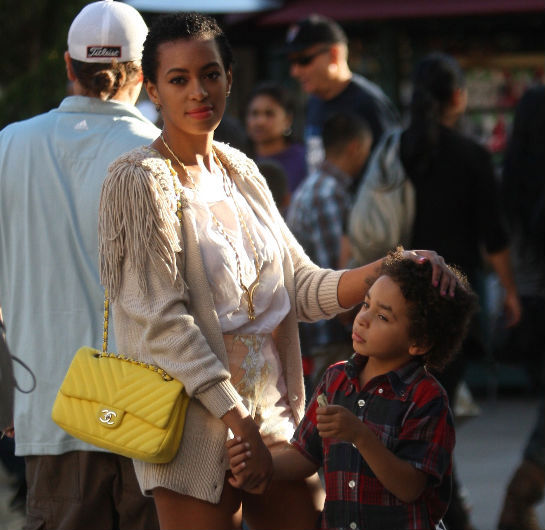 Solange Knowles has taken to social networking site Twitter to speak against bullying. The celebrity mom says that she feels that there should be anti-bullying campaigns pushed "towards the parents."
She asks, "Am i the only one who thinks there should be more campaigning towards PARENTS for anti-bullying?"
"I think the itgetsbetter campaigns are amazing, but I honestly feel like there needs to be a national push towards the parents!! Parents need to talk to children & tell them how serious it is when they tease, joke , banter, form groups against, & explain consequences!
She adds, "I believe my son is a very loving, considerate, & nice boy, but you can't put anything past your children when you send them into the big world!"
The singer says she has been teaching her six-year-old son about bulling.
"I had a long talk with Julez about bullying on both ends, and encouraged his father to do the same. I explained to him the serious effects."
"Unfortunately, i remember being a child when something horrible is happening.  It does feel like the end of the world, but someone telling you its gonna be o.k only feels like a temporary relief."