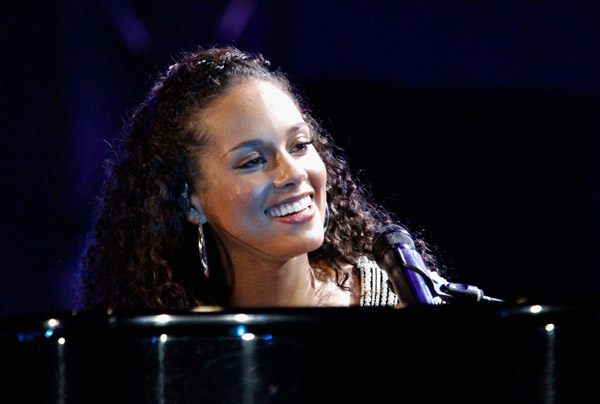 Singer Alicia Keys is enamored with her newborn son. The singer has taken to her official blog to gush about her son Egypt Dean:
Every moment is beautiful; delicious even! Every moment I'm learning and living in a way I never have before. Being present in a way I never have before. Existing in moments I never have before.

Never have I felt so calm, so purposeful in taking the time to truly observe the world around me, to live in it fully and watch it, discuss it, put time toward it. It feels really incredible – so peaceful, so complete and long overdue.

I'm grown, I'm confident, I'm secure, and so blessed to be these things.

I'm most enamored with anatomy at this point. The miracle of the human body. The ability to create all these small amazing machines of veins, capillaries, digestive systems, eyes, ears and noses. I can spend HOURS looking at one little EAR! Have u ever noticed how complex just an ear is? A tiny maze of art. It may sound silly but it's so true. Or a heartbeat? Everyday we wake up and in some way, take for granted the fact that this beautiful pulsating organ in our body is the reason, and yet now that's all I can think of…
Click here to read more.