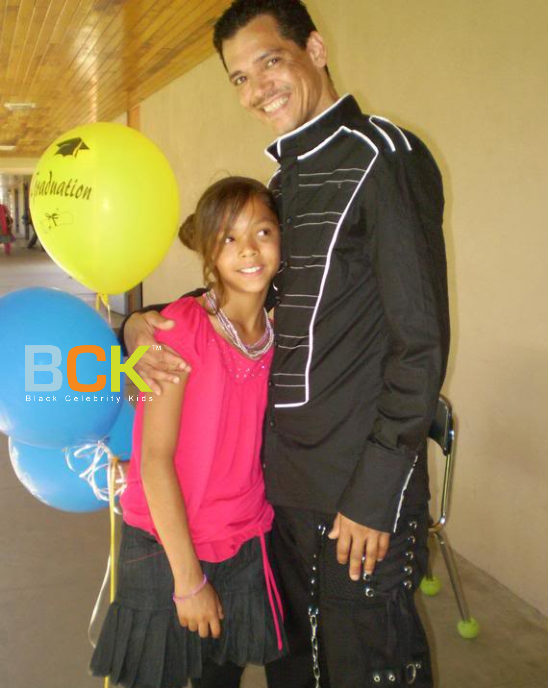 Singer El Debarge, who reportedly has ten kids in total, is pictured with his daughter Jordan earlier this summer.
Below are photos of El Debarge and his kids with his estranged wife Monique: (L to R) Zach, Kennedy, and Jordan.  Debarge's eldest son El Jr. and his daughter Bobbie are also pictured.
Click here for archived pictures of El's sons with his ex-girlfriend Monica.
{Thanks Tee}