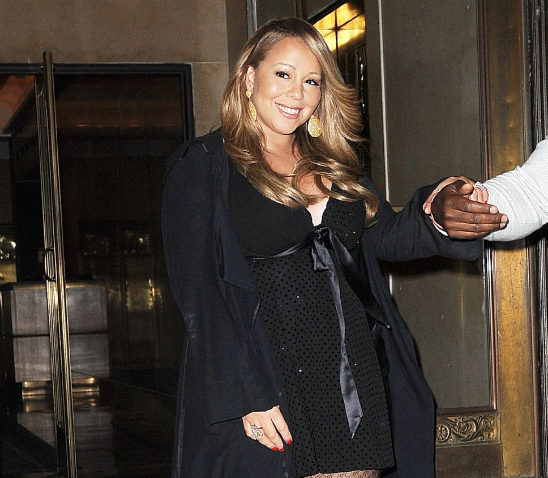 Mariah Carey attended her husband Nick Cannon's 30th birthday party this past Friday. Meanwhile according to sources, Mariah  "is still working hard to keep her reported pregnancy under wraps."
On Friday night, the songstress, 40, hosted a 200-person 30th birthday bash for hubby Nick Cannon at LAVO New York, but tried to keep onlookers guessing as to whether there was a baby bump behind her black baby doll dress.
"She definitely looked big, but I couldn't tell if she was pregnant or not because the dress wasn't tight around her stomach," our spy dished.
She also didn't walk the red carpet — leaving a white tux-wearing Cannon to complete that task alone.
"For most of the night she was relatively low-key, hanging out with his mother and commenting to people that "it was his night" and she really wanted the spotlight to be on him," the source said.
Source:MariahDaily