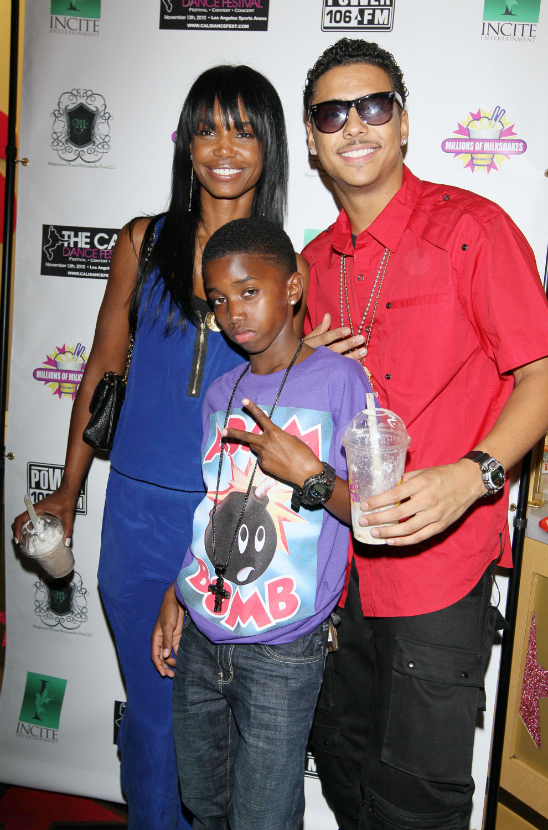 Kim Porter and her sons Christian(dad is Sean "Diddy" Combs),12,and Quincy Brown (dad is Al B. Sure),19, were spotted at a Millions Milkshake charity event this past weekend.
One dollar of every milkshake sold at the event benefited the Cayenne Wellness Center for Sickle Cell Anemia.
Kim also has two other children with mogul Sean Combs: twins D'lila and Jessie Combs.
Photos: MillionsofMilkshake