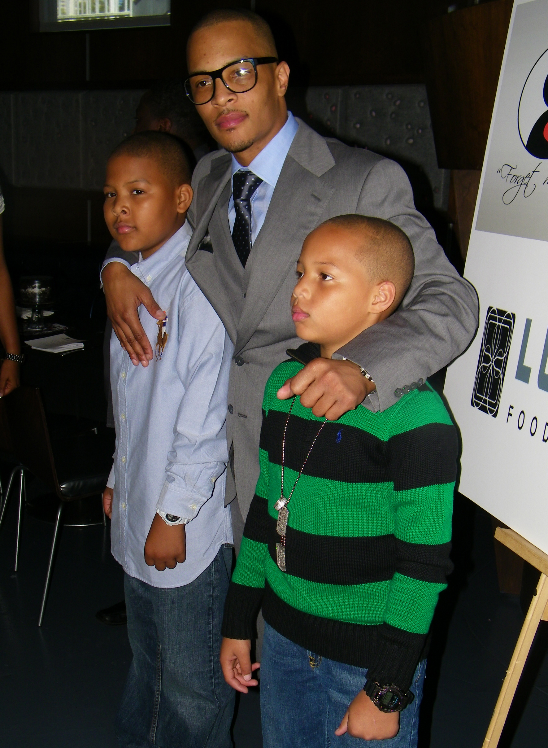 Clifford "T.I" Harris poses with his sons Messiah, left, 10, and Domani, right, 9, during an Alzheimers "For the Love of Our Fathers" foundation  luncheon on Sunday, Oct. 3, 2010, in Atlanta.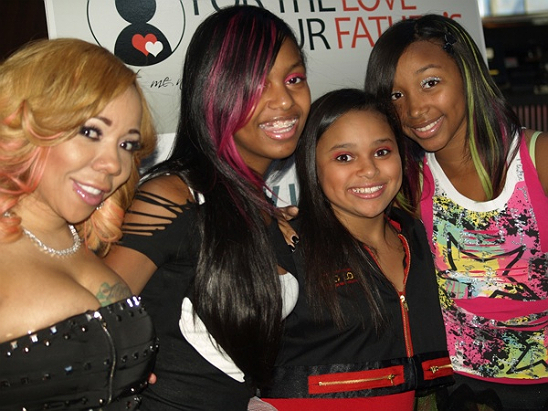 The rapper and his wife, Tameka "Tiny" Cottle, held a fund-raising luncheon for the foundation, which helps to improve the quality of care for individuals with Alzheimer's disease.
"It's very, very personally close to our family," says T.I., whose father died from the disease .  He adds, "And while I was, you know, while I was going through my … period of hiatus, Tameka had the idea of … starting this foundation. And I thought it was an outstanding idea."
Tiny's father, Charles Pope, also has Alzheimer's. To help raise funds for this charity, head over to website ForTheLoveOfOurFathers.org.
Photo:AP/ Kee Images via Talking With Tami/Sirmag.net