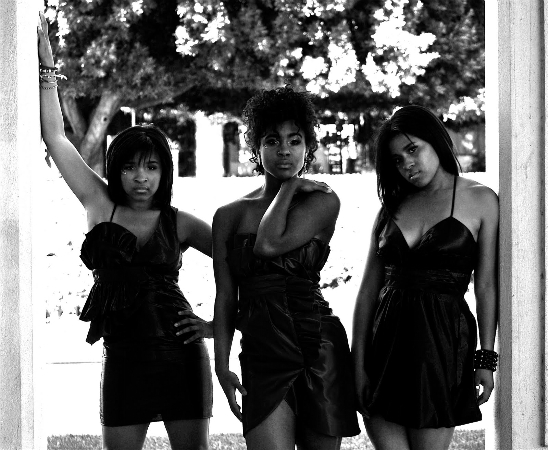 Producer Teddy Riley's daughters (L to R) Bobbie,16, and Taja Riley,18, and Deja,22, are following in their father's musical footsteps. The girls have formed a group called Raidr and they are currently working on their debut album.
The sisters recently sat down with Ari The Heiress for an exclusive interview:
On when they decided to start a group:
We've been working on our project for months now, but my sisters and I have been performing and making up songs together since we were younger.
On the music industry not being all fun and games:
It is fun and games because we love what we do but it's also very much so hard work, it doesn't happen over night but the girls and i just stay grounded and continue working.
On advice that they would give someone who wanted to be in the music industry:
Just keep working and practicing but know what your getting into, what lifestyle your asking for before you pursue it.
On how their father has influenced them musically:
We think growing up, it kept us musically inclined and driven for the things that we wanted. Our songs have a Pop/Electric sound. They are very different and futuristic! We look forwards to everyone hearing it!!
Raidr has yet to release their first song.  However, the group promises to give the world a sample of their music once they have accumulated 500 twitter followers. Follow them on twitter today!
Meanwhile, you can Click here to listen to Bobbie Riley.