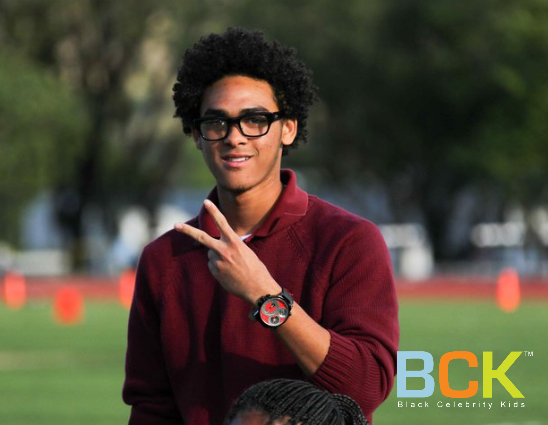 Actor Will Smith cheered on his eldest son 17-year-old Willard Christoper Smith III, known as Trey(pictured), at his high school football match yesterday. According to the DailyMail, the actor enjoyed every minute of the game as he watched his son's team, Oaks Christian High School, play against St. Bonaventure High school in Ventura, California last night:
"The 42-year-old Men In Black actor clapped and cheered throughout the game which saw Oaks Christian come back from 19 – 0 to 19 – 14 before drawing 26 – 26 and heading into overtime. Accompanied by a group of his friends, the star got no preferential treatment at the high school and stood in the stands with the rest of the students and parents. It didn't seem to bother Will though who cheered and chanted along with everyone else."
"During overtime both teams scored a touchdown but in the dying seconds of the game St Bonaventure missed a conversion kick to get an extra point, losing them the game and sending the Christian Oaks crowd, including Will, into a frenzy. (Source)"
Trey is Smith's son from his first marriage to actress Sheree Zampino.
Photos: BigPictures/YaniBubbs