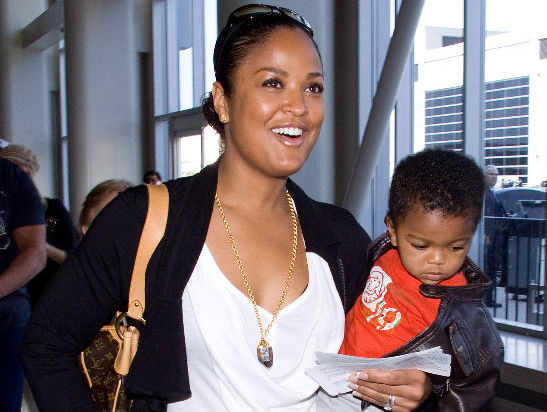 Former Boxer Laila Ali and her husband, former NFL player Curtis Conway, are expecting their second child together!
"I am pregnant again! I'm three months, and I'm so excited, my family is excited," she reveals to People magazine. "I'm hoping it's a girl this time!"
Laila adds that her dad, boxing legend Muhammad Ali, is excited about becoming a grandpa again.
VIDEO: Check out Laila's big pregnancy reveal at People.com
"My dad is an excellent grandfather," she says. "He loves kids. He loves to kiss them to death."
Laila, who is due in early April 2011, already has a son named Curtis Jr., is 2, with her husband Curtis.