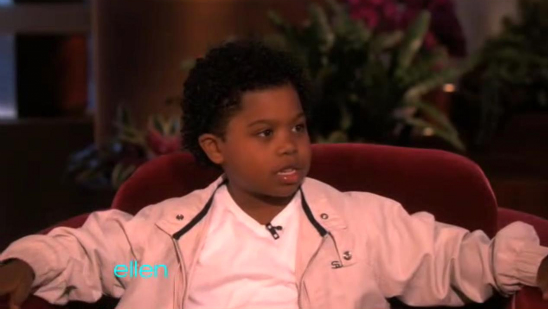 Seven-year-old Lil' P-Nut is an upcoming rapper from Memphis, Tennessee. The pint-size entertainer recently appeared on The Ellen Degeneres show to debut his single "You may be The one", off of his upcoming album.
Check out Lil' P-Nut's appearance on the Ellen show as well as his first music video called "You Might Be The One":
Click here to watch Lil' P- Nut's first music video.