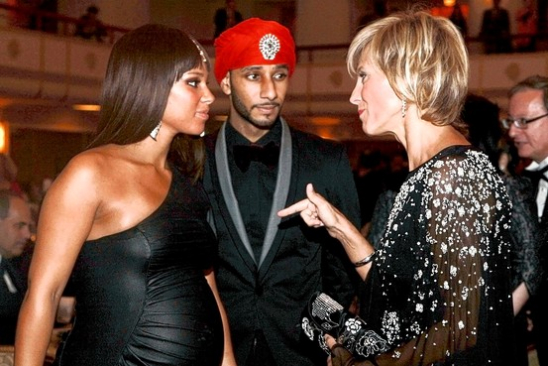 Alicia Keys and Swizz Beatz were spotted at the annual awards dinner for the Appeal of Conscience Foundation, an organization founded in 1965 to promote world peace, over the weekend.
Alicia, who donned a traditional Indian tikka headpiece and a Catherine Malandrino gown to the affair, said of her outfit, "OK, it's stretchy,  but I'm not embarrassed to brag that this is a sample size."
Alcia also spoke about the baby she is expecting in October(first reported as November): "We're going to find out [the sex] the day of.  We're going to do this in a birthing center," she said.
Source:WSJ