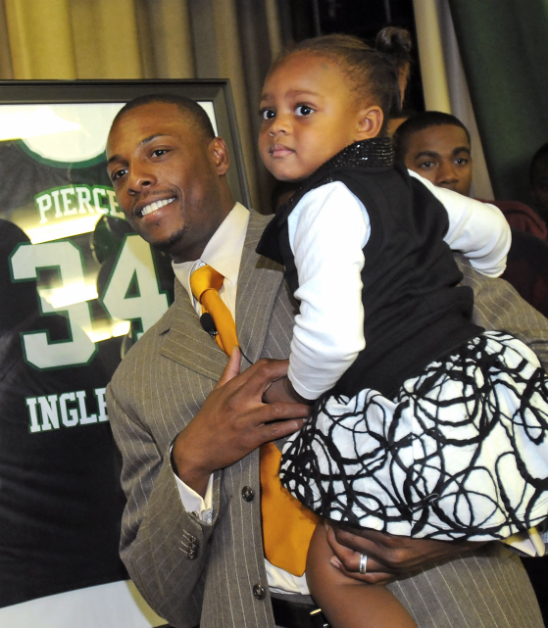 NBA player Paul Pierce poses with his daughter Prianna,2, at the retirement ceremony for his Inglewood High jersey.
"This is more than a jersey retirement," Pierce said on Tuesday morning. "It's about hopes and dreams. I grew up on these same streets. I played basketball on the same courts. I hope I can be an inspiration."
Pierce's wife, Julie Landrum and his mother were also present. Julie and Paul married this past summer in a private wedding(Check out the details). Prianna was the flower girl, of course!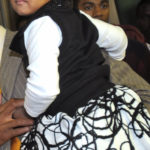 Photos Robert Casillas, Staff Photographer