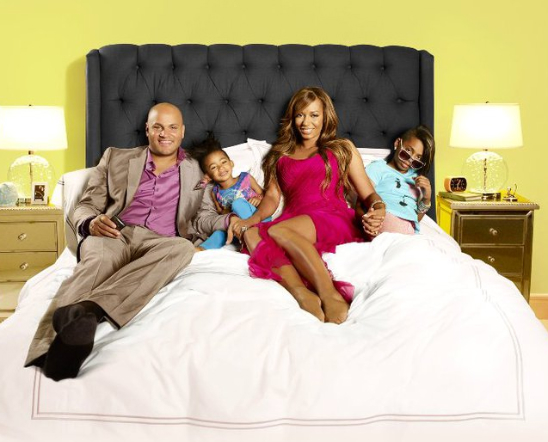 In her new reality show It's A Scary World", viewers get to see how Melanie Brown balances motherhood with her career. In a new interview with ParentDish, the working mom further explains how she juggles it all.
On what you can expect from her reality show:
It follows me in the studio, the kids and all the drama that goes on between my three girls. I have a 3-year-old, a 6-year-old stepdaughter and an 11-year-old, so you can see the whole dynamics between me and my husband, Stephen (Belafonte), and work and the kids. We don't have a nanny or an assistant. We're very hands on and full on and we've got a pretty flourishing career, whether it be sorting out my clothing line, Catty Couture, or getting back into the studio to record my CD or my fitness video. It's everything.
On how she does everything without a nanny:
I do everything while the kids are in school. The kids go to school at 8 and get picked up around 3:30 or 4, so we do a whole juggling act and sometimes we get it a little bit wrong, sometimes we're late and sometimes me and my husband get stressed out with each other. Though, overall, I'd say we're the modern blended family. We're very outspoken, we communicate with each other, we're fun, we're sassy, we're sexy. It's fun all the way around. It can be stressful at times, but that's part of a family.
On how she would describe her family life:
It's very structured. We all sit down for dinner at 6:15. My husband cooks all the time. We're very open, we communicate a lot. I think the most important thing when you have kids is laying down rules, teaching them to respect the value of money, they have chores, they tidy their rooms.
On whether or not Eddie Murphy now has a relationship with his daughter Angel:
Yeah. They've started to see each other a little bit this year, which has been really nice.
Click here to find out how Melanie  coped when Eddie first denied paternity of Angel.
Source:ParentDish