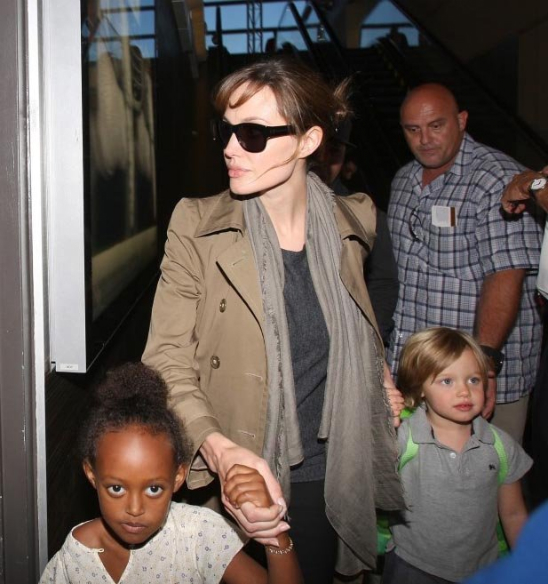 Actress Angelina Jolie departed Los Angeles International Airport(LAX) with her children Zahara (born January 8, 2005) and Shiloh (born May 27, 2006) on September 14th, 2010.
Meanwhile, Angelina's dad, Jon Voight, has nothing but good things to say about his grandchildren.
"All the kids are smart, I tell you. They're beautiful children," he tells OK! magazine.
Jon says he doesn't even mind seeing pictures of his grandchildren in gossip magazines: "Sometimes you don't like it because sometimes it's distorted stuff. But I like seeing them no matter where they are. I don't read the stuff; I just look at their picture and swoon. I love them."
Photos:Bauergriffin