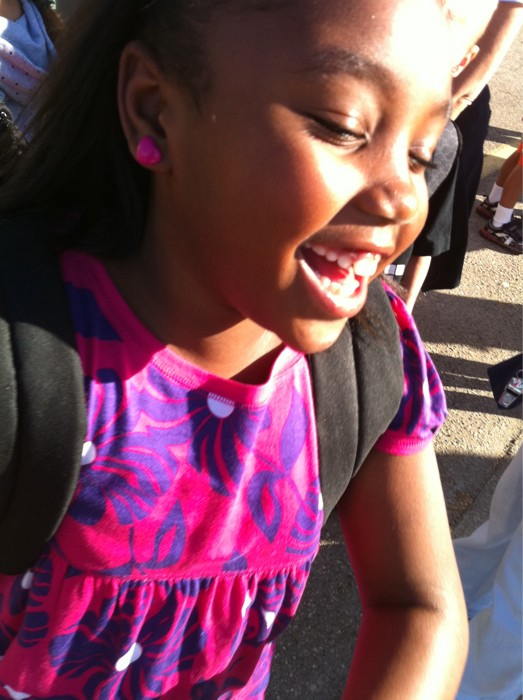 Eight-year-old Sy'rai Smith is pictured on her first day of 3rd grade. Sy'rai's mom, singer Brandy Norwood, is now a cast member on Dancing With The Stars Season 11.
"What people don't understand is I have never been a good dancer!" Brandy told Usmagazine recently. "Dancing has never been one of my strongest points. With this show, you have to do things you've never done before, and I've never done anything like this. It's a whole new experience!"
So what's Brandy's biggest fear?
"That first performance! When I get through that first performance, I think I'll be OK. My daughter will be there and she's very feisty. She'll say, 'Mom, don't embarrass yourself!'"