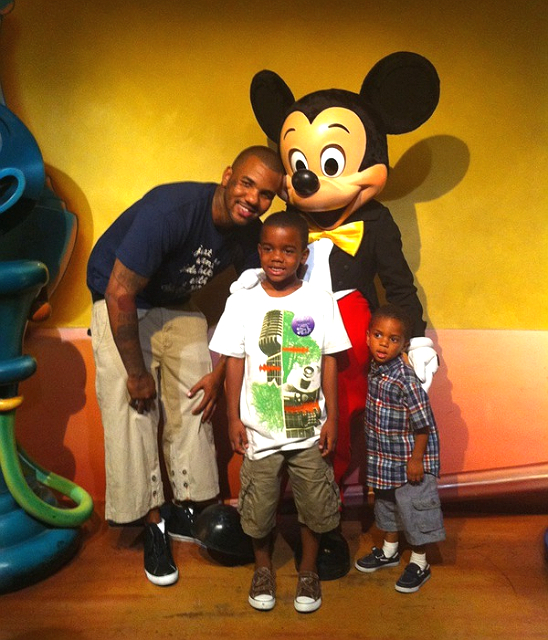 This past weekend, rapper The Game enjoyed some quality time with his two sons Harlem, 7, and King Justice, 3 1/2 at Disneyland.
The Game recently welcomed his first-borne daughter Cali Dream:
"I want all to know that children are a gift, they are the future. I love my children and dedicate my entire career to them. I have two sons and a new daughter, Cali Dream Taylor, born on August 21st, The Game revealed last month.
Photo:The Game