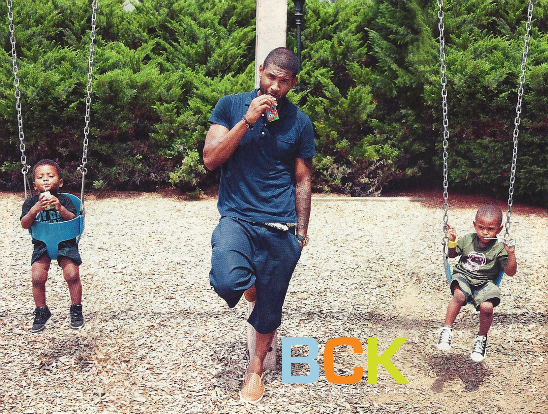 In the latest issue of People magazine, singer Usher opens up about being a dad to Usher V, who turns 3 in November, and Naviyd, who turns 2 a month later, his career and his failed marriage. Here is an excerpt from the article:

Life Father, Like Sons
Raising two boisterous boys can be challenging, especially when they take after their famous dad. "Usher [V] is always in everything," he says. "He's an instigator. He's the one who leads his brother astray. I was like that when I was his age."
Naviyd is more of a follower, doing whatever his big brother does. "So if one gets in trouble, the other one does, too," says Usher. "They both have a lot of energy. They can wear me out."

His Career
Usher, who released his new EP Versus last week, says that his work continues to evolve as he evolves in his own life.
"My music is about where I am at the time," he says. "In Raymond vs. Raymond, I was going through a lot of things, and it came out in my music. My marriage fell apart and I was suddenly a single father. But now, with Versus, I'm singing about being a dating father."
Pick up the latest issue of People magazine for more on the working dad!