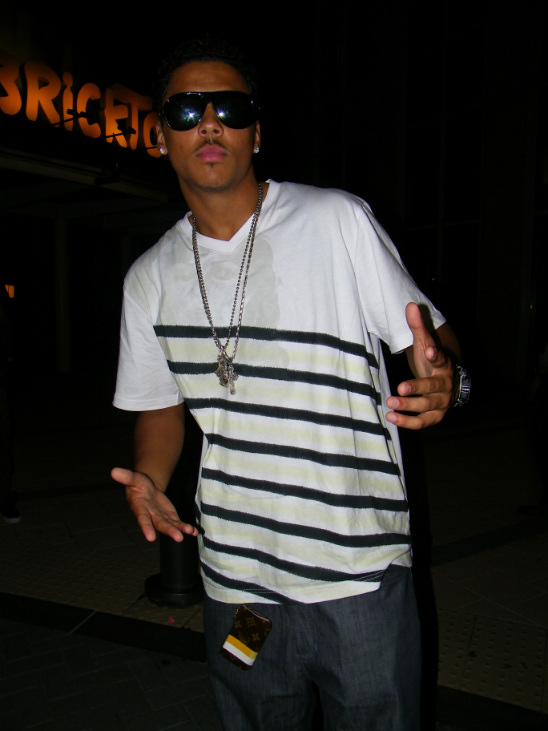 Quincy Brown,19, poses at the Moet Rose Lounge at MF Sushi Buckhead on September 1, 2010 in Atlanta, Georgia.
Quincy, whose dad is singer Al B. sure, is currently in the studio working on his own music.
The teenager  was recently spotted in the Bahamas with his mom Kim Porter, his bonus dad Sean "Diddy" Combs, and his siblings. Check out the pictures now.
Website: InternationalQuincy.com
Photos:TalkingWithTami