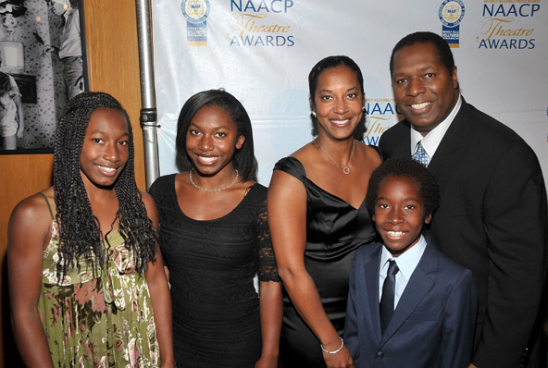 Actor Wren T. Brown (R),  his wife Anne, and their children attended at the 20th Annual NAACP Theatre Awards on August 30, 2010 in Los Angeles, California.
Wren has appeared on film in "Waiting To Exhale," "Heart & Souls," "Under Siege II," "The Dinner," "Hollywood Shuffle," "Biker Boyz," to name a few. In addition, Mr. Brown has appeared on several television shows, including Star Trek.
Wren was honored at the NAACP event for his commitment to service.