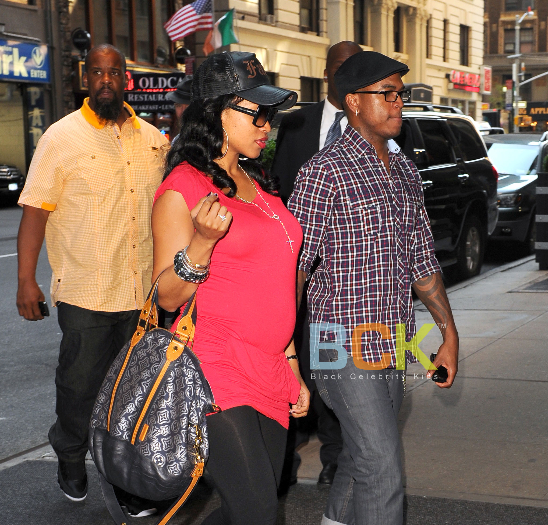 Ne-Yo and his pregnant best friend Monyetta Shaw were seen arriving at his hotel in New York City yesterday.
Ne-Yo recently cleared up rumors about his relationship with Monyetta by elaborating that he is not engaged to her, but he is expecting his first child with her.
"I have a friend. Not a girlfriend. She's carrying my child but knows I can't commit. She doesn't mind other women," says the singer.
Neyo and Monyetta are expecting their son or daughter in January of next year.
Photos:Splashnews