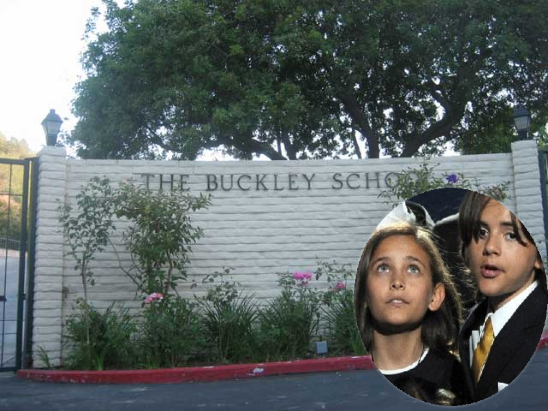 It's back to school for 13-year-old Prince and 12-year-old Paris Jackson! Michael Jackson's two kids are no longer being homeschooled and are currently enrolled at The Buckley School in California.
The Buckley school is a college preparatory day school located in Sherman Oaks, in the San Fernando Valley portion of the City of Los Angeles, California.  Buckley is known as a prestigious school which stands on a "4-Fold Plan of Education": academic training, creative self-expression, physical development and moral education. So how much does it cost to attend the private school?
Kindergarten through grade five $25,769/year
Grades six through twelve $29,010/ year
In addition to tuition, there are fees for laboratory and art supplies, uniforms for interscholastic athletics, etc.  Also, first-time students will be charged an additional non-refundable $2,000 fee.
Well, at least 8-year-old Blanket will be saving the Jackson family some money — he's still going to be homeschooled.
By the way, Paris Hilton, Kim Kardashian, Matthew Perry, Alyssa Milano, Nicole Richie, Nicollette Sheridan , and Laura Dern are all alums of the school.
Website:www.Buckleyla.org
Source