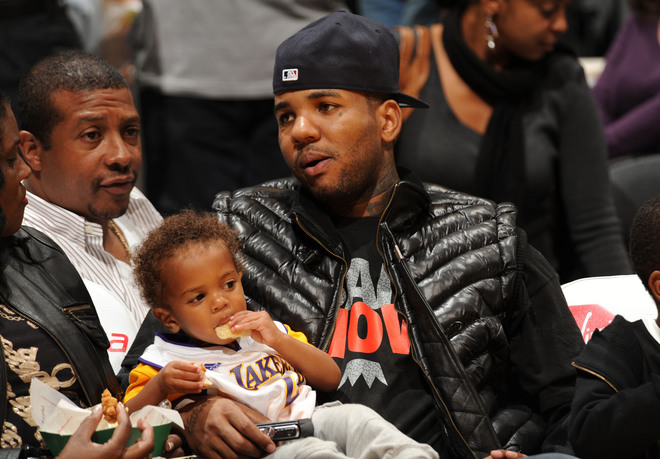 In a blog titled, "More Important Than My Album Release Date," new dad The Game talks about the importance of fatherhood.
"I want all to know that children are a gift, they are the future. I love my children and dedicate my entire career to them. I have two sons and a new daughter, Cali Dream Taylor, born on August 21st.
There are so many men that don't take care of their children. So I work everyday at not only being an artist, but a great father to my kids – not just a daddy. There is a big difference.
I love what I do and my album R.E.D is coming, I'm still working with Pharrell and Dr. Dre, but right now I'm enjoying being a father again and getting my kids ready for school. I just released my mixtape with DJ Skee "BrakeLights" thats doing very well to hold everyone over while the album is being completed."