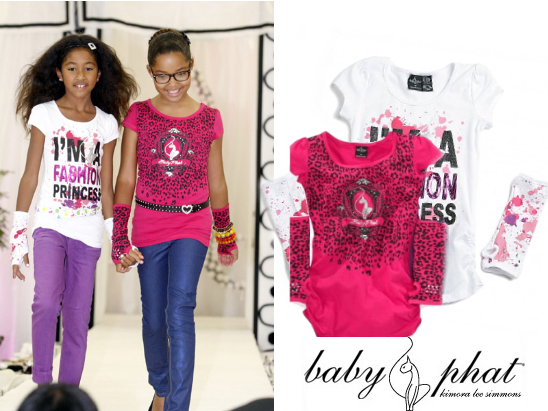 Baby Phat's fashion princesses Ming,10, and Aoki,8, wore some fabulous 80's-inspired tees and matching armwarmers for their charity runway show yesterday.Get The Look:
1. Ming's animal print and matching armwarmers can be bought at Macys.com for $24.00.
2. Aoki's "I'm A Fashion Princess" tee can be bought at BabyPhat.com for $24.00.