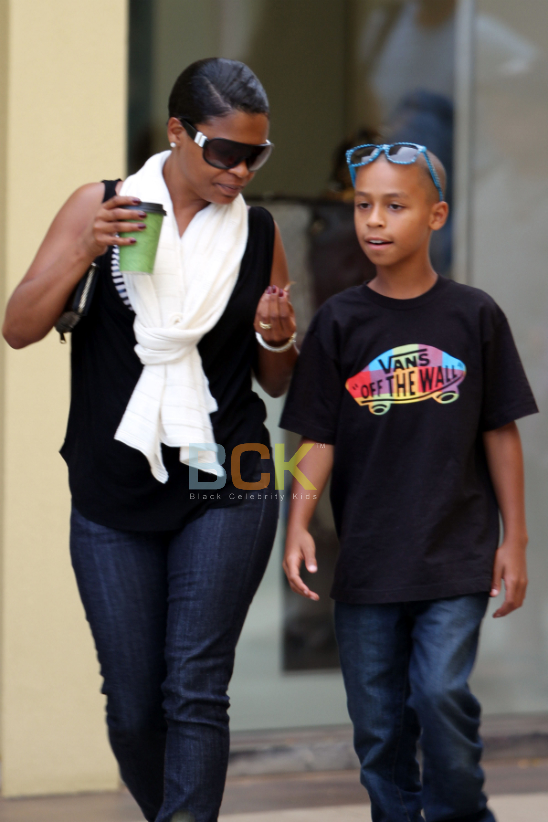 Actress Nia Long and her son Massai Zhivago Dorsey II(born on November 26th, 2000) were spotted in Hawaii today(August 24th).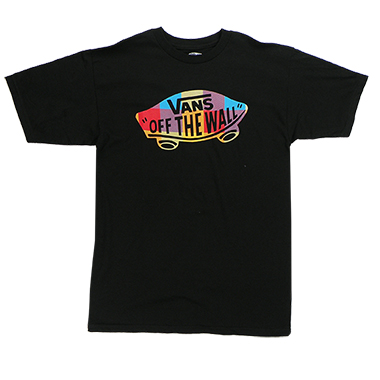 Massai is wearing a Off The Wall Squared Mens T-Shirt in Black, available at Konasports.com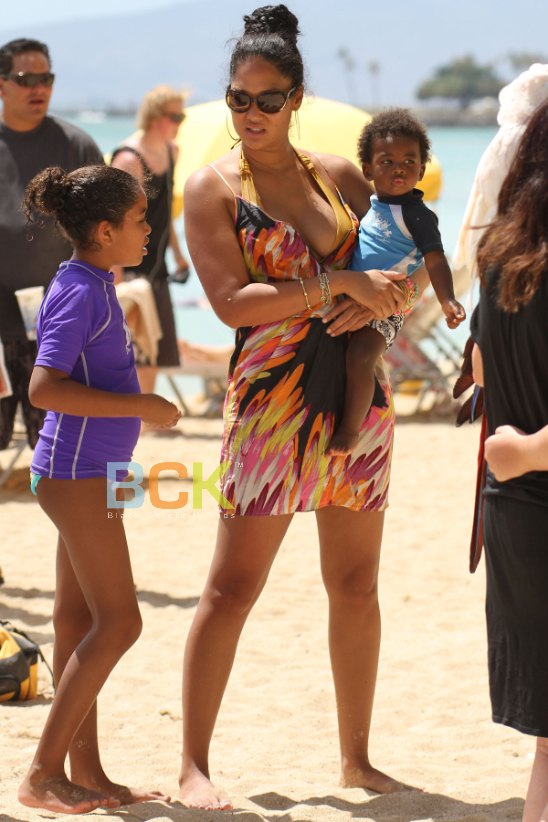 What a coincidence!  The Simmons-Hounsou family are in Hawaii, too.   Kimora and her brood are in Honolulu filming her reality t.v. show "The Fab Life. The family of five-Kimora, her husband Djimon, and the kids Kenzo,1, Ming,10, and Aoki,8,- were spotted on a beach on 8/22/2010.