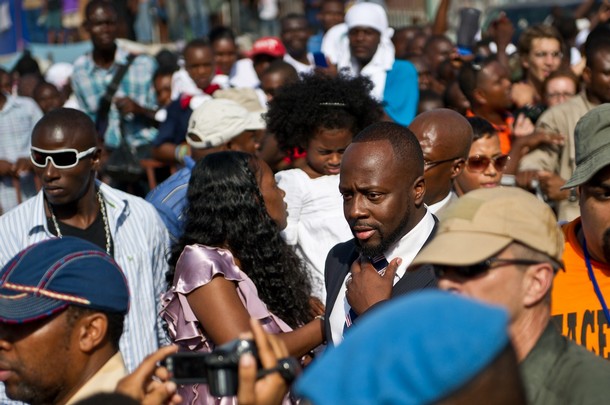 On Friday(August 20th), Haiti's electoral commission, the CEP, disqualified musician Wyclef Jean from running for presidency in Haiti. Upon hearing the CEP's decision, Wyclef took to his personal blog to vent:
"It is with a heavy heart that I tell you today that the board of elections in Haiti has disqualified me from my run for the presidency of the country. Though I disagree with the ruling, I respectfully accept the committee's final decision, and I urge my supporters to do the same. We must all honor the memories of those we've lost–whether in the earthquake, or at anytime–by responding peacefully and responsibly to this disappointment.
I was inspired to run for president because I know Haiti can become great with the right leadership, and I believe I could be that leader; but, ultimately, we must respect the rule of law in order for our island to become the great nation we all aspire for it to be.
I want to assure my countrymen that I will continue to work for Haiti's renewal; though the board has determined that I am not a resident of Haiti, home is where the heart is–and my heart has and will always be in Haiti. This ruling just tells me that I can't officially seek the office of president. More importantly, there is no one who can tell me to stop my work in Haiti, and there is no one who could. I think of my daughter, Angelina, and it makes me want to redouble my efforts to help give all the children in Haiti better days."
Read the entire article on Wyclef's blog.
Update: Wyclef Jean will be appealing the judge's ruling today in an attempt to become a candidate for the November 28th presidential election in Haiti.