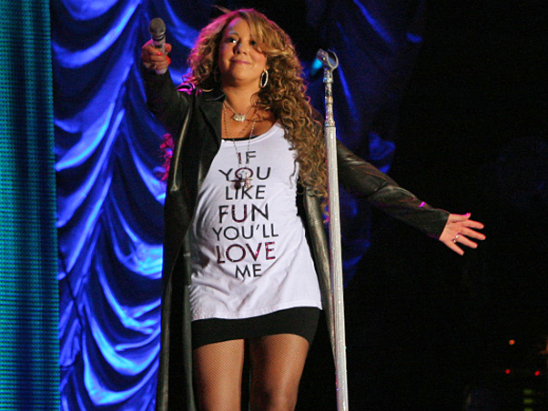 Mariah Carey, 40, fueled pregnancy rumors this past weekend when she performed in a tank top that revealed what appeared to be a baby bump.
After her performance, Mariah further incited rumors when she thanked her fans via twitter saying, "Thank you so much to everybody in Brazil at the show tonight. So many familiar faces. Brazil, you always show me love and I am so grateful. Seriously,I really do love it here, beautiful people inside and out. Tonight was tough for me for personal reasons, but you got me through."
Could those "personal reasons" be due to pregnancy? Only time will tell!
Check out some possible baby bump pictures below!
Photos: MariahJournal/EGO