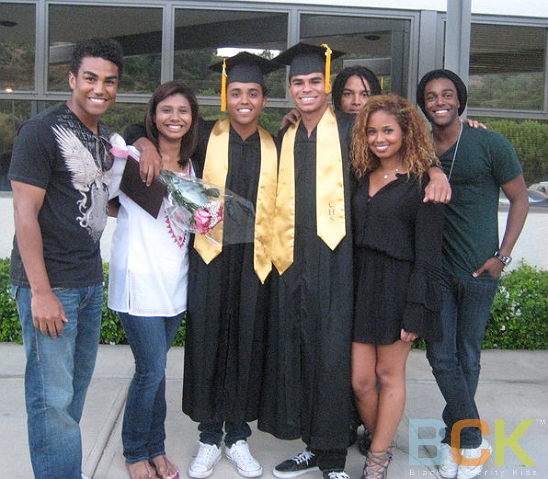 Musician Randy Jackson's kids (L-R) Genevieve Jackson(in white top), *twins Donte and Randy Jackson Jr., Stevanna Jackson(in black dress) are photographed with their cousins at Donte and Randy Jr's high school graduation.
In 1989, Randy Jackson married Eliza Shaffé, with whom he had daughter Stevanna(born On June 17, 1990). During his marriage to Eliza Shaffé, it is alleged that Randy had an affair with Alejandra Genevieve Oaziaza, producing daughter Genevieve (born December 3, 1989). The couple later went on to have twins Randy Jr. and Donte Jackson.
More flicks of the family below!
* BCK Says: It was reported to us that Donte and Randy Jackson Jr. are twins, but we are not 100% sure this is true.