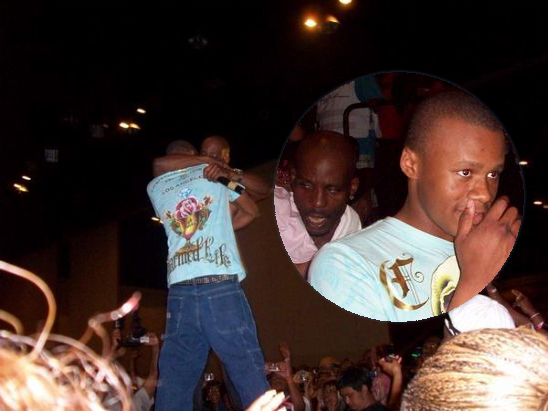 Troubled rapper DMX wants to build a better relationship with his first-born son and has subsequently penned a song in his son's honor.
" Our relationship is not the best right now, but it's going to get better.  All he has known his whole life is me being there. And me and his mother separated and we are not together anymore. It's been like five, six years. That's my first born and that's my baby. I felt like i had to talk to him and i was blessed to be given the opportunity to talk to him in the song."
"Letter To My Son" is slated to appear on the rapper's upcoming album. Interestingly enough, DMX's son is an aspiring rapper.
"I've supported my son in whatever he wanted to do since he was a child. Football camp, basketball camp, like 'whatever you want to do, I'm gonna support you.' He [did] all that, and it turned out to be not what he really wanted, and he ended up rapping. It's like I gave him to God, and he gave him back. So he's rapping."
DMX Speaks on his son in the video below: