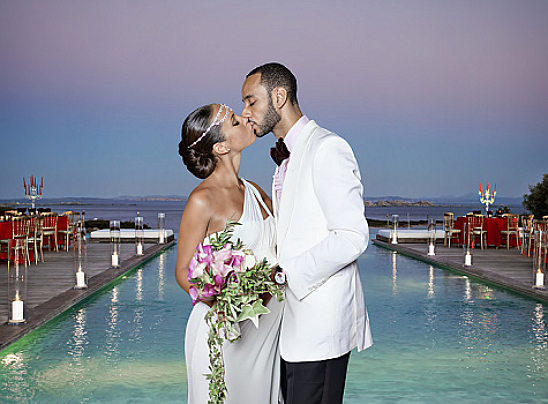 A pregnant  Alicia Keys married rapper/producer Swizz Beatz over the weekend.
The couple, who are expecting their first child together in November, married  on the Mediterranean Sea on Saturday (July 31). Deepak Chopra presided over the ceremony!
The bride wore a Vera Wang goddess gown while the groom wore a Tom Ford tuxedo.
Swizz a.k.a Kasseem Dean has two sons from previous relationships:Kasseem Jr., 3, and son Prince Nasir, 9,who was in attendance. This is the first child for the songstress.
Photos:Stephanie Pistel/AliciaKeysweb.com