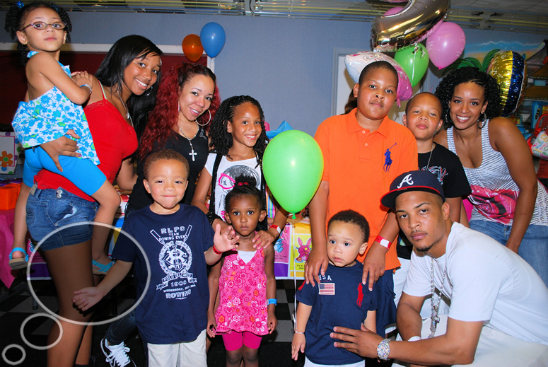 DeyJah Imani Harris celebrated her ninth birthday this month with a party held at Dixieland Fun Park in Atlanta.
Pictured above are rapper  T.I's fiancee Tameka "Tiny" Cottle(red hair) and his kids Zonnique Pullins(red shirt); Domani(black shirt); Messiah(orange shirt);  King(blue shirt); Major(green ballon); and birthday girl Deyjah.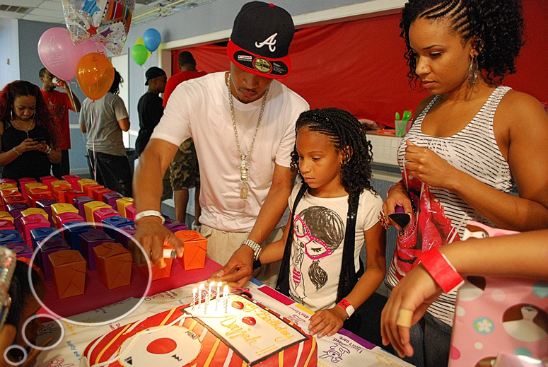 Deyjah gets ready to cut her cake with her mom and dad by her side.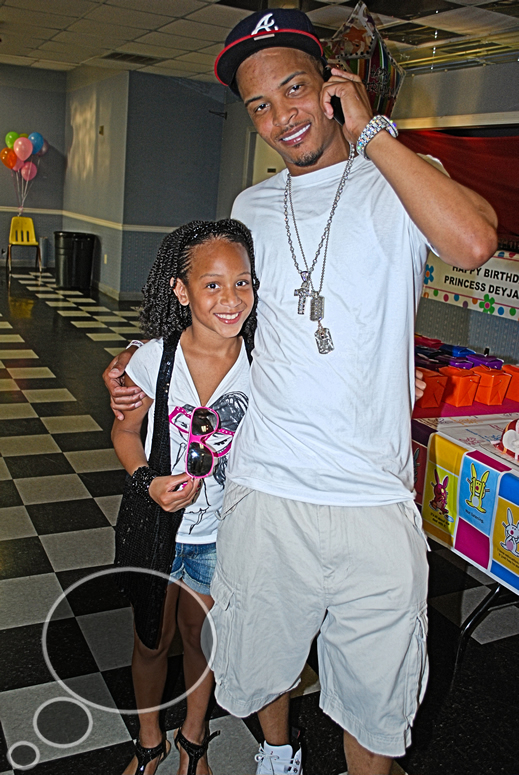 Photos: Indakno.com