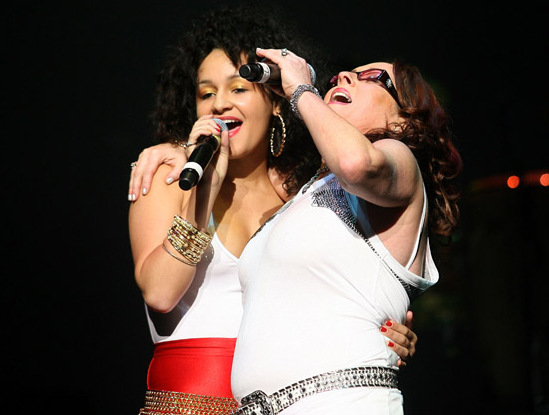 She is ready to follow in her mom's legendary footsteps! Aspring singer Alia Rose, who goes by the stage name Rose Le Beau, has caught the "Teena Marie" bug!
"She's got Teena Marie the bug," Alia's mom, singer Teena Marie, says to BlackVoices . "She's been performing with me. But she's in the studio doing her own music."
Ms. Marie says that she is not at all nervous about her daughter being in the spotlight because she has prepared her for the cut-throat music industry.
"She's been around me all her life, so she knows the parameters and kind of knows how it's supposed to go. I've kept her protected and she's very smart," she says.
Audio: Alia a.k.a Rose Le Beau sings "Who's Loving You. Does she have what it takes?