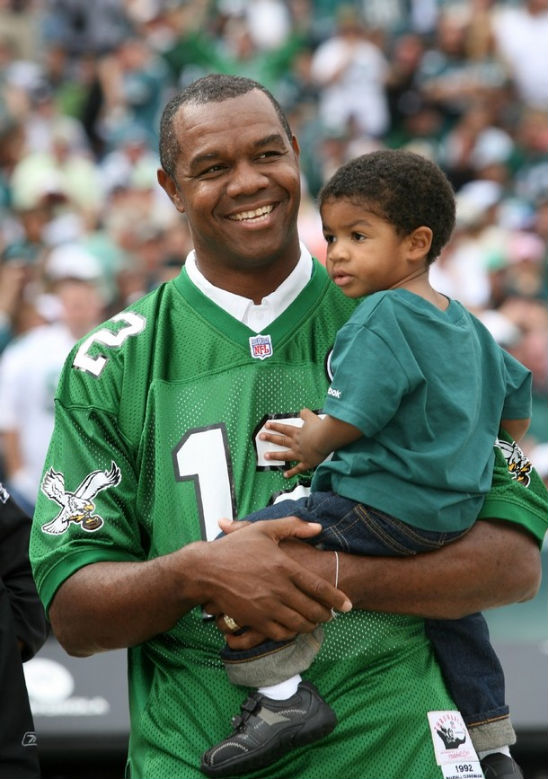 The two-and-a -half-year-old  son of retired NBA Player Randall Cunningham has died after drowning in a hot tub in his backyard.
PHOTOS:Click here for pictures of Randall and son from last year
"The son of former Eagles quarterback Randall Cunningham drowned Tuesday in a hot tub at the family's Las Vegas home, according to reports in Las Vegas.
Christian Cunningham would have turned 3 in December. He was found floating in the backyard hot tub at 4:30 p.m. Tuesday, friends of the family told the Las Vegas Review-Journal.
Police say they do not expect charges to be filed and this was merely an accident. Abuse and neglect detectives are investigating, the newspaper said.
"It appears that it's just a complete tragedy," Lt. Dennis Flynn told Fox5 in Las Vegas. "It only takes a brief minute for someone to take their eye off the child."(Read More)
Cunningham and his wife, Felicity, are parents to three other children: Randall II, Vashti and Grace.