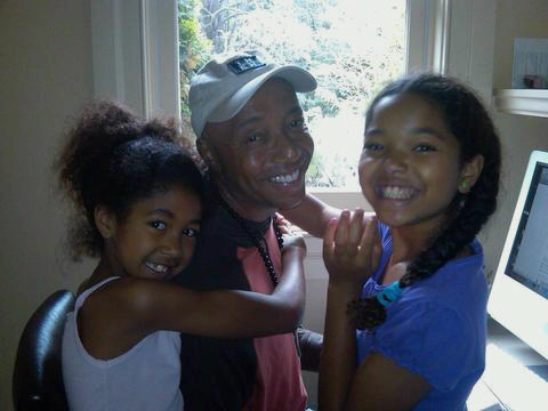 Some of your favorite BCK dads share their thoughts on Father's Day:-"The greatest or at least one of the greatest contributions you can make to humanity is to be a good dad to your children. So if you aren't as lucky I am today, make sure you get a chance to hug them or call them and tell them the truth. And that truth should be that… YOUR WHOLE WORLD REVOLVES AROUND THEM.  If it's not true, make it true, it's never too late. Start now!!!" (Source)– Russell Simmons, father of Ming,10, and Aoki,7, Simmons.
-"With a hectic schedule such as mine, on and off of flights, touring the globe, nothing brings me greater joy and peace like going home and being with my family. Being a father is my greatest accomplishment."–Rapper T.I., father of five
-"God bless the real backbones of the household:  A real FATHER."-Singer/actor Tyrese, Father of one

-"Sitting here with my 3 little girls having a father's day dinner.. wish my son was here. Still working on that relationship. Pray for that. Happy Father's Day to all the real fathers out there, not just paying child support but paying attention!"-Singer Tank, father of four.
-He's gonna be fourteen, a freshman in high school. I watch him go through the different phases, different things that he'll get into, like now he's completely aware of him turning into a man. He's completely conscious of himself fashion wise, and now he's getting into the girls so he's like, "Yo I cant wear this." It's the funniest things ever to see him get dressed; he's like, "I can't wear this. Where we going?" (Read More)-Rapper 50 Cent talks about his son Marquise.
-My children mean everything to me. They are a reason for me to make myself better so I can set a good example for them and they are a reason for me to keep my business in order because they need certain things, otherwise they couldn't get great schools and great attention. They just make me so happy. Whenever I'm having a bad day they say something or do something silly. How could you not smile at something like that? They're like my vacuum and nothing exists when I'm with them (Read More)."-Singer Lyfe Jennings talks about his kids