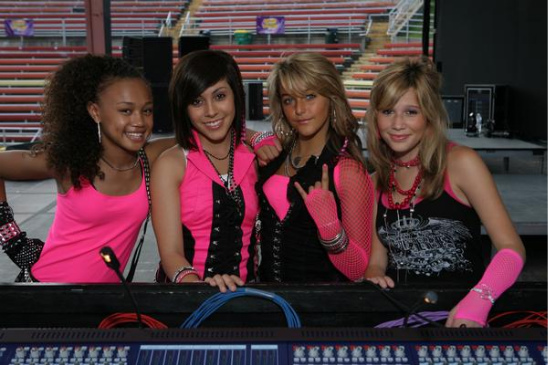 13-year-old  Cymphonique Miller has released her debut album Fabulous Girl, which features members of her girl group The Fabulous Girls. Cymphonique's dad, rapper Master P a.k.a Percy Miller, hopes that his daughter will fill a musical gap with her music.
"Most young kids have to listen to older people's music," Percy says. "There aren't any more [hip-hop] songs for kids like Romeo and Bow Wow [used to make]. Times have changed(Source)."
In addition to her music, the teen performer is also working on a Nickelodeon comedy series.
New album "Fabulous Girl" is available on iTunes, Target.com, Amazon, among others.
Check Out:
FabulousGirlsGroup's Myspace for more!