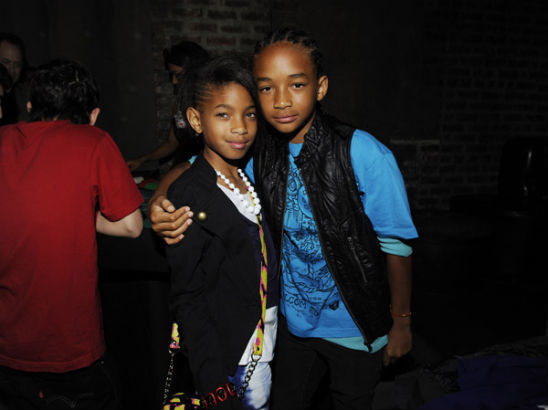 In the new Karate Kid remake, child star Jaden Smith,11, knows how to fight off his bullies, but when it comes to his little sister, Jaden admits that he is defenseless.
"I scream for my mom," Smith says of 9-year-old Willow Smith. "She usually takes Willow's side. My dad takes Willow's side, too. That's why I usually hang out with my brother [Trey]. I don't bully anyone."
Adds Smith's costar Jackie Chan, "Jaden's a good kid, [but] he's always bullied by his sister."
What are big brothers for?