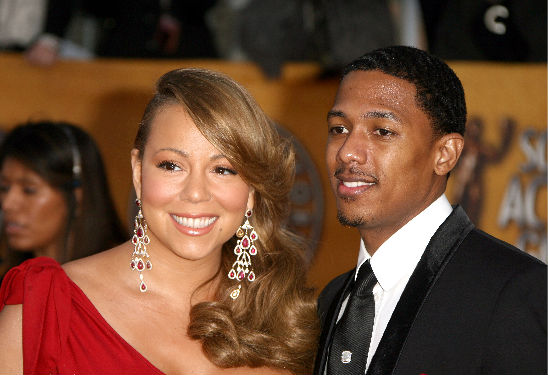 According to her husband Nick Cannon, Mariah Carey will announce her alleged pregnancy when the time is right.
"I'm pretty sure that when my wife is ready to make any announcement it won't be to the media, to the public, first," he said. "She'll tell her family, she'll tell her friends, and then, you know, when she's ready to share with the rest of the world, who is her extended family and friends, then she'll let everybody know."
"She knows what she's doing, Cannon added. My wife has been in this business for a long time and dealt with so many things, she knows how to handle herself. She's a very, very strong woman, probably the strongest woman I know, and I love her dearly. So, when she tells me something, I'll tell y'all, probably after I tell my mama."
And the Cannons already know what they will name their future kids.
"We're gonna do it like George Foreman," Cannon, 29, joked on his morning radio show. "We're gonna name all of our kids Mariah no matter if they're boys or girls. … Mariah No. 1, Boy Mariah, Man Mariah, Tall Mariah. It's gonna be a house full of people named Mariah."
Photos: Fame Pictures