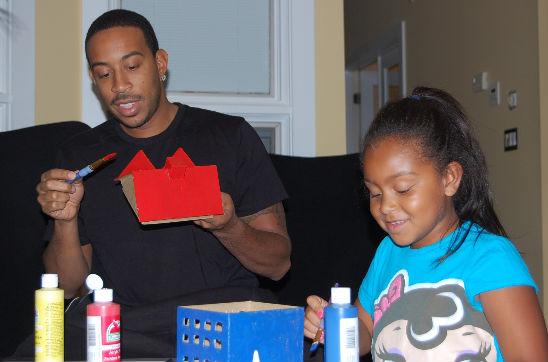 Despite his busy schedule, rapper Ludacris always finds time for his 8-year-old daughter Karma.
"I make it happen," he says. "In terms of my daughter, I make time. In terms of my schedule, I have to make time one way or another, whether she comes on the road with me, or if I go home and spend time with her."
And Karma is not fond of being away from her dad.
"She came to see me on tour, and it wasn't for so long because she's still in school, and when she had to leave, she started crying on me, and saying she was going to miss me, and it touched me," Ludacris reveals to OK! Magazine .
So what does Karma want to be when she grows up?
"She wants to be an entertainer, an actress, a businesswoman, a clothing designer, and all those things," he says.
"I'm surprised by how much my daughter is like me in terms of having a memorable personality," he adds with a smile. "She's outgoing."