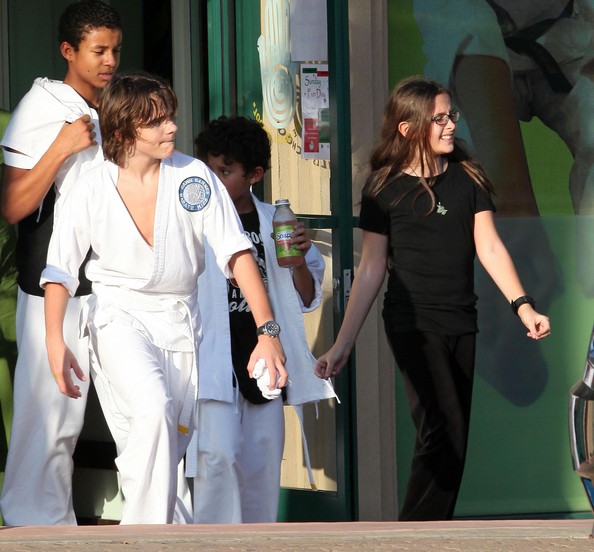 According to his last will, the late Michael Jackson left $33 million each to his three kids Prince, 13, Paris, 12, and Blanket,8. Here are details of the will via Usweekly:
"Via trust fund, the orphaned children will eventually have access to 40% of their father's estate, currently valued at $300 million. (They will be able to dip into their trust funds at age 21, and will have full reign of the fortune at age 40, according to the document.)
And the celebrity kids stand to make much, much more, as Jackson's estate will balloon from future earnings: record and merchandise sales, estate auctions and customary interest. Jackson died last June at age 50. His mother, Katherine Jackson (legal guardian to the kids), will receive 40% of his estate, with the remaining 20% going to charity, according to the document.
Shut out of the settlement: Michael's father, Joe Jackson, his famous siblings, and ex-wives Debbie Rowe and Lisa Marie Presley."