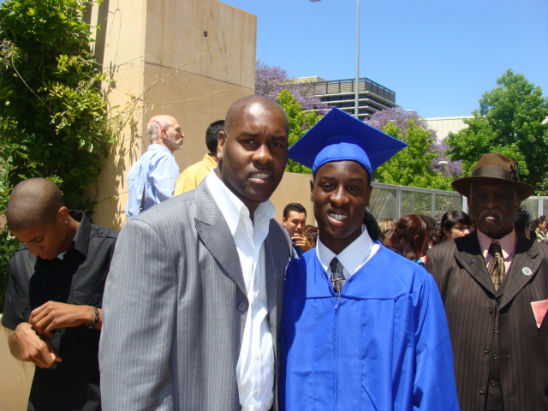 NBA player Gary Payton and son Gary Payton Jr. pose at his graduation from high school in Burbank, Ca.
Gary is best known for his 13-year history with the Seattle SuperSonics; he also played with the Milwaukee Bucks, Los Angeles Lakers, Boston Celtics and Miami Heat.
He has four children in all: Gary Jr., Julian, Raquel, and Gary Payton II.
Photos: Blackcelebkids.com