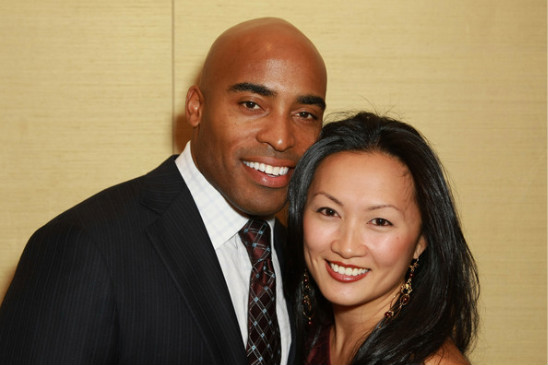 Congratulations are in order for former NFL player Tiki Barber and his estranged wife Ginny.  The divorce-bound couple welcomed twin girls on Monday morning, confirms Ginny's rep. Jesse Derris.
"For privacy reasons, we decided to not make the announcement until now. Ginny wishes to thank everyone across the city who has offered their best wishes," says Jesse.
"She is excited to welcome these new additions to the Barber Family."
The Barbers have been married for 11 years and have two sons – A.J., 7, and Chason, 6.
Last month, Tiki, who reportedly left his wife for another woman while his wife was eight months pregnant with their twins, confirmed that he and Ginny are headed for divorce.