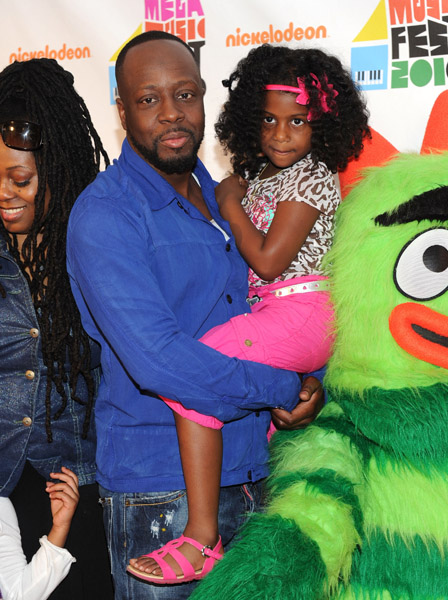 Musician Wyclef Jean wants actors Angelina Jolie and Brad Pitt to follow in his footsteps and adopt a child from his native home of Haiti.
He says, "Brad and Angie, please! Please adopt a child from Haiti!"
Earlier this year, Angelina spoke of her desire to adopt from Haiti.
"I'm always open to children around the world. We're that kind of family. Brad and I talk about that," Jolie said. "But that's not what we're focusing on at this time, by any means."
At the time, Angelina's focus was to help earthquake-struck Haiti with its relief efforts.
"I have so many celebrity friends who have really supported this cause and who continue to support this cause," Wyclef adds. "Our job is to help those little kids, to give them a chance. If we give them a chance they'll have a better tomorrow."
According to USWeekly, this isn't the first time that Wyclef has dished out parenting advice to the Jolie-Pitts. In April of this year, Wyclef offered hair-care tips to Angelina.
"I remember my last conversation with her was probably about the baby's [Zahara] hair and how it was rough," he said. "Now they use [hair product] Carol's Daughter for her."