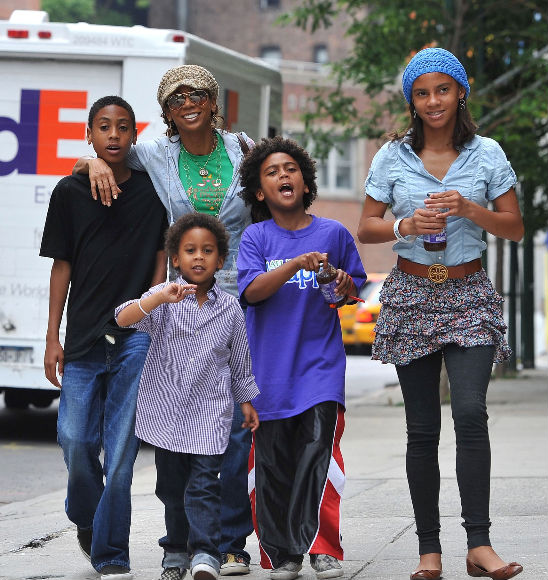 Actress Holly Robinson Peete and her children, daughter Ryan and son Rodney Jr,12, son Robinson,7, and son Roman,5, were spotted walking in NYC yesterday.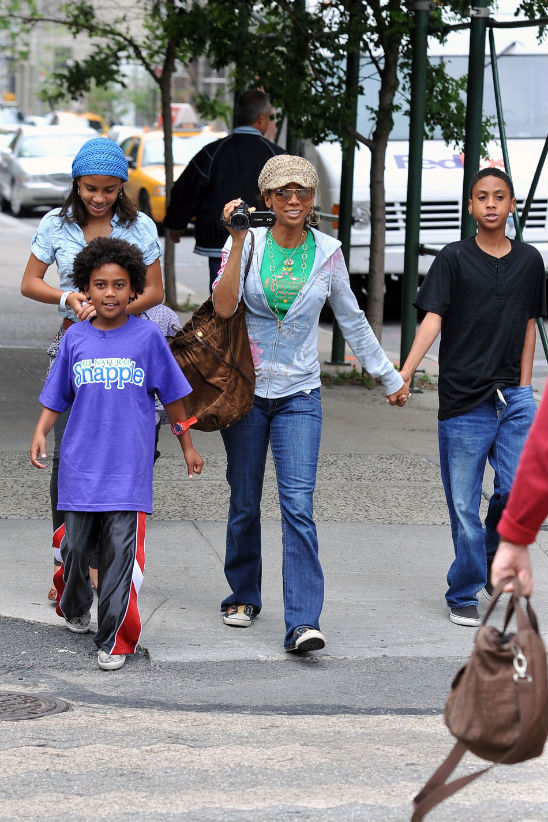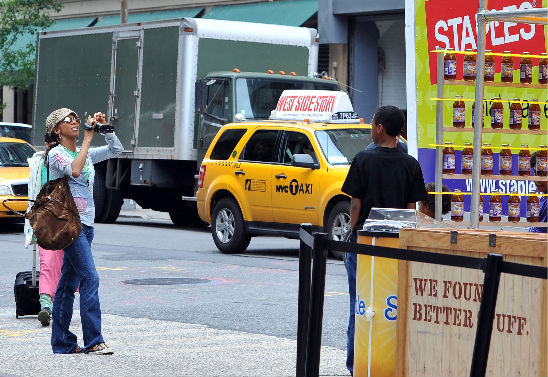 Holly and her kids stopped by a Snapple booth, where free samples of the new Compassionberry flavor, that Holly created while on the Celebrity Apprentice show, were being given out to the public. Proceeds from the new Snapple  Iced Tea flavor will benefit the HollyRod Foundation.
Want to try the new Iced tea flavor? Click here to find a store near you!
Click here to learn more about Holly's Compassionberry Tea
See the Celebrity Apprentice episode: "Celebri-Tea" at NBC.com.

Photos: EXCLUSIVE to Bauergriffin/Resized by Blackcelebkids.com