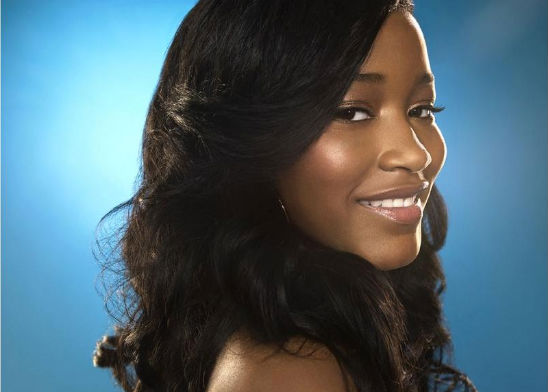 In less than four months, she'll be 17 years old. Yes, Keke Palmer is growing up right before our eyes. Though she may sometimes "act mature", Keke says that she still has a youthful personality.
"Even when I act mature, my personality is very young. I'm very fun-loving, outgoing and crazy. So, it's hard to say a lot of things and have people take me seriously. A lot of times I'll write stuff down and it's easier for me to get it out that way. I act my age, I'm fun but if you really want to talk to me about something deep I can go there"
On how much she has changed since she was a very young teen:
" In this last year, I guess I've gotten a little more mature, learning a little more about myself. A lot of times teens get into astrology because they're trying to find out about themselves and the characteristics they see in other people. I did and I learned a lot about myself in the last year."
On her three summer must-haves:
A nice bathing suit, adorable flip-flops and a nice summer dress!
On whether or not her style is much like the character she plays on television:
"Nothing like True's. I dress like a classy young lady. That's what people say when they see me but I also have a little edge to it. I look older too. Not in the sense that my things are tight. My clothes are loose but they are more mature in the sense of style. I wear dark colors sometimes and I wear blazers and heels. I shop at Bergdorfs (Bergdorf-Goodman in NYC) and Net-a-Porter online."
On what she is looking forward to seeing this summer
"I'm really excited about that movie. Jayden Smith, I'm just so proud of that kid. He really learned all of that stuff. I saw him at the Kids' Choice Awards and when he started doing those karate moves, I was like 'Whoa!' I was amazed at how dedicated he was to learning to do that. That was amazing. I was impressed. When you impress me, you got me 100 percent."
Read more at TeenTelevision.com
Photo:Keke Palmer.com