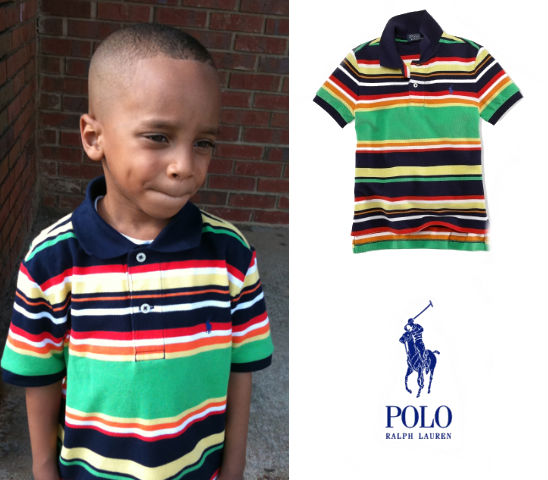 While on a recent outing with his mom, Rodney "Lil Rock" Hill wore a signature Ralph Lauren Tee. Flip over to see the entire ensemble.
This trendy tot's Striped Cotton Polo is regularly priced at $35.00, but is on sale for $26.99 at Ralph Lauren.com.
Lil Rocko will turn five tomorrow(May 21st). Happy early birthday!