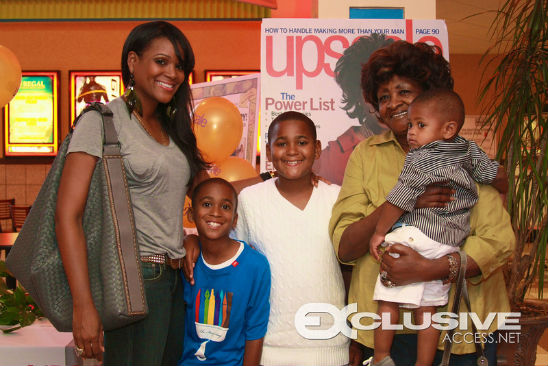 The following is a piece written by Tameka-Foster Raymond, mother of five. In a blog post titled,"Thank You", the former wife of singer Usher Raymond writes about how much she appreciates all of her kids:
"Thank you for each of my sons. I love them so much. I am absolutely enamored merely by their existence and I cannot imagine living my life without them. I realize that I was only at the tender age of 19 when I decided to have my first child. It was a sensibly tough, yet wise and necessary decision. Everyone told me I was not ready to be a mother, but I entered into this journey of Motherhood anyway. Armed with a brave heart, naiveté, an iron-will, and youth. I proceeded with the motherhood experience, it is what I have always likened or perceived a gang initiation to be. It was me being thrusted blindly into a scary, multi faceted, fast paced, learning abyss. Nobody told me what to expect nor could they prepare me for life as a new Mom. None of my girlfriends, younger sisters, or cousins were parents at the time."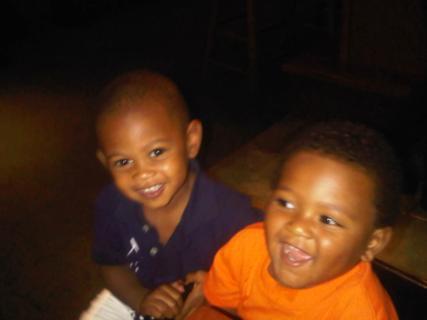 On her fourth child, Usher V:
"Almost seven years passed and in 2007, You blessed me with yet another son, Usher V. At 2 ½ years old, He has already mastered the art of charm through puppy-dog eyes and laughter. Lord, that child is also so fearless that he even taught himself to swim by simply watching his older brothers dive in and frankly just not being afraid of obstacles. His affectionate way and ability to smile under any circumstance teaches me that there is still "good" in this world.
I am blessed by his innocence, fearlessness and loving spirit, amidst it all. His light and playful nature tells me 'its not that serious Mom. Live, Love, Laugh.'"
On her last-born son Naviyd Ely:
"The most recent gift from You… Naviyd Ely, my youngest son, has a Persian name that means 'God's Gift.' It also means "Good news". Lord… This child of mine has been a 17 month-long blessing, Naviyd is one of the happiest babies I have ever met. Ironically, he's very reminiscent of a Cherub, smiling ALL of the time, even if I'm down or feeling melancholy he can light up my day. Born after a discordant pregnancy, during a stormy, uncertain period in my life, he brought peace to an unsettled heart and mind. His existence was my assurance, a promise to me that the nonsensical actually makes sense. I am blessed each day to awaken to his eternal smile. Naviyd is beautiful & pure; he is my calm and my peace amidst the chaos in this world. His name exemplifies who and what he is to me."