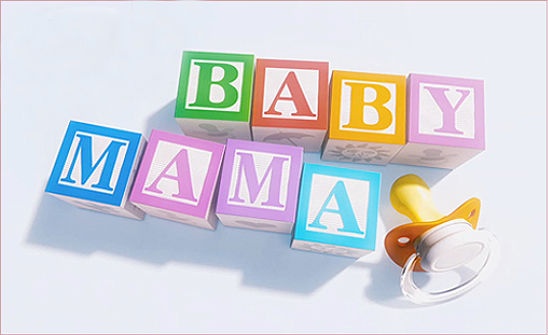 Urbandictionary.com defines the term Baby Mama to mean: "The mother of your child(ren), whom you did not marry and with whom you are not currently involved."
In 2008, when a major news organization used the term "Baby Mama" to describe First Lady Michelle Obama, many people took offense, and rightly so. Afterall, the first lady is a married woman.
A writer for Essence.com recently wrote an article in salute to all "baby mommas". Writer Steven James Dixon, who is a married man, says that he wrote his salute "on behalf of all men who know that they could have given extra effort during pregnancy with their wife or woman. I wrote this on behalf of all men who were not as sensitive during the pregnancy as they could have been. So, men, we may need to apologize and we definitely need to appreciate our baby mommas! Mother's Day is about celebrating them. They deserve to be celebrated every year. Plan accordingly for Mother's Day."
Click here to read James' article in its entirety.
Given Steven's positive spin on the term, do you think the words  Baby Mama(Daddy) demeaning?