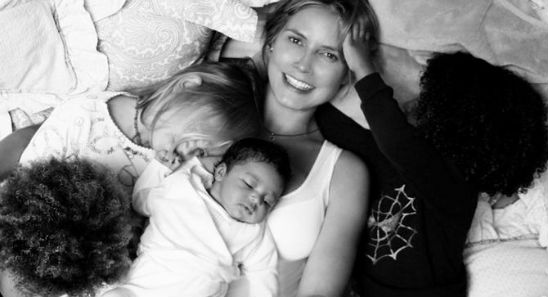 Heidi and Seal, who are in their fifth year of marriage, are set to renew their wedding vows this weekend.
"We love to renew our vows. It's our time – a lovely family time. It's about remembering this moment of love we gave to each other and reinforcing it," Heidi says.
"It's so special to us, something we love and something our children have gotten accustomed to," adds the Project Runway host. "It's like, 'Hey, Mom and Dad love each other and they get married every year!' "
Seal, who met Heidi when she was pregnant with daughter Leni, says, "Each year, Heidi and I get remarried. It's a great party, but for about an hour, we go off on our own down to a private beach. We sit there with the kids and read vows to each other as the sun sets. It's a very special moment to us."
Heidi and Seal are parents to Leni, 6, Henry, 4, Johan, 3, and Lou, 7 months.