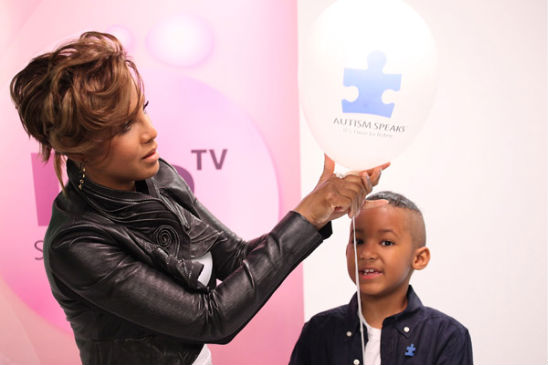 Singer Toni Braxton and her son Diezel,7, Lewis filmed the "We Volunteers" Public Service Announcement at the American Movie Company today (May 6, 2010) in New York City.
"WE Volunteer is [a] three-year campaign (2009-2011) dedicated to empowering women and the people in their lives to volunteer for a one day (24 hours) to causes and organizations that they are passionate about. The campaign makes it simple and easy for you to learn how to volunteer in your community by quickly connecting to local organizations that you feel passionate about(Source)."
It's no secret that Toni and Diezel are passionate about organization Autism Speaks.Click here to head to AutismSpeaks.org.
Click here to read about how Autism "speaks" to Diesel.
Toni also has a son named Denim Cole(born December 2, 2001).